ChamberMaster Member Management software is powerful, easy-to-use and designed to manage day-to-day operations of your organization.
Business, trade & economic development associations trust MemberZone to manage their most important information and help promote and grow the communities they serve. Get Started with your Free 30-Day Trial Account Now.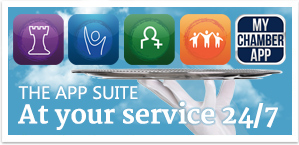 A powerful set of mobile apps that keep people connected, boost your efficiency, and increase member management.